Kapa Haka
This page is intended for all students in the Kapa Haka group to keep up to date with songs we're learning, as well as showcase our performances.
Here are our 2 waiata for Term 2, 2022.
One is a welcome and the other is a conclusion song.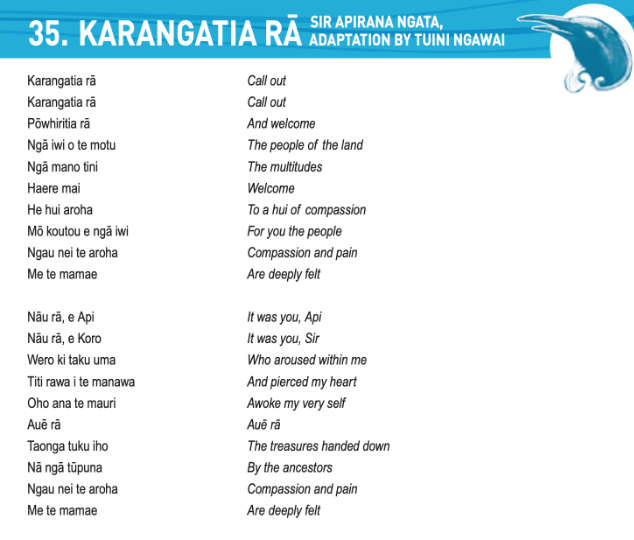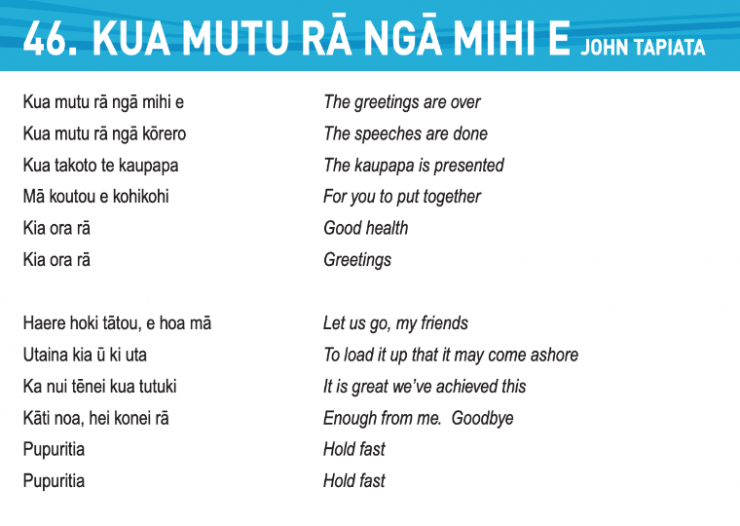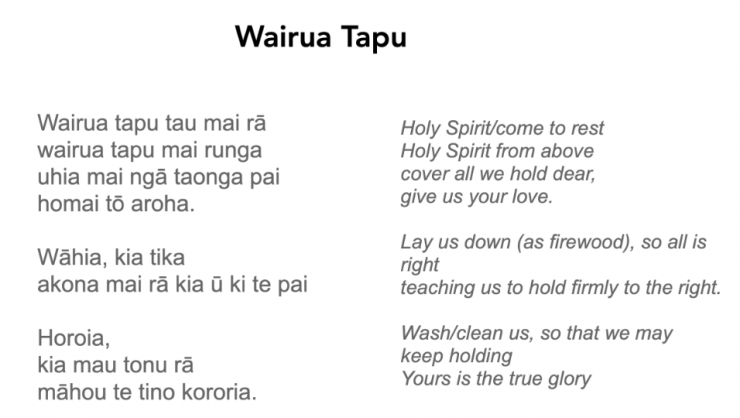 Term 2 Waiata
Wairua Tapu & E minaka Ana
2021
For term 1 our waiata will be
Utaina (Haka)
E te Ariki (School song)
Kotahi Kapua (waiata-a-ringa)
Lyrics for the last 2 are below. Utaina lyrics are further down the page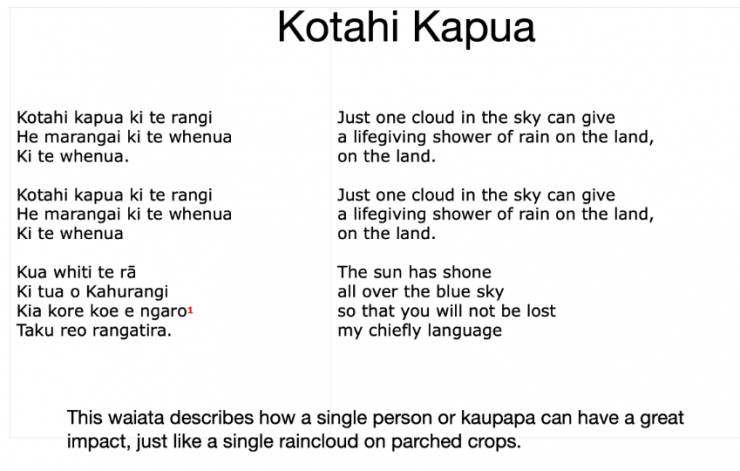 ---
---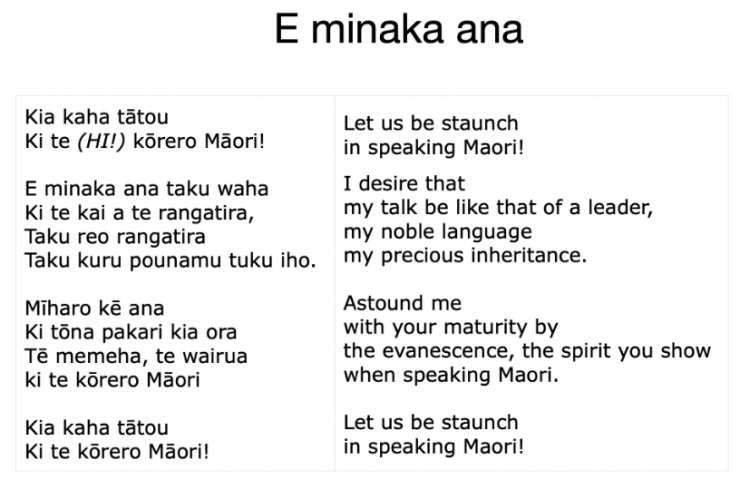 Because of the lockdown we're trying to play a bit of catch up with our programme. For this reason, we're going to move into learning our second waiata, called Tai Aroha. Below are the lyrics and an mp3 so you can practise at home....happy singning whānau!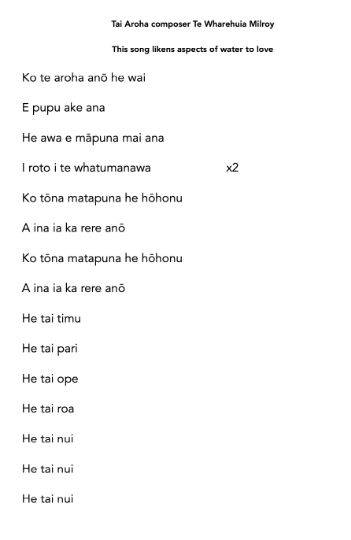 Our first new song for the year is Kia Tau. It's a very powerful song that harmonises between our beautiful girls voices and our strong and deeper boys tones. A picture of the lyrics is below and also a link to an mp3 to listen and practise at home.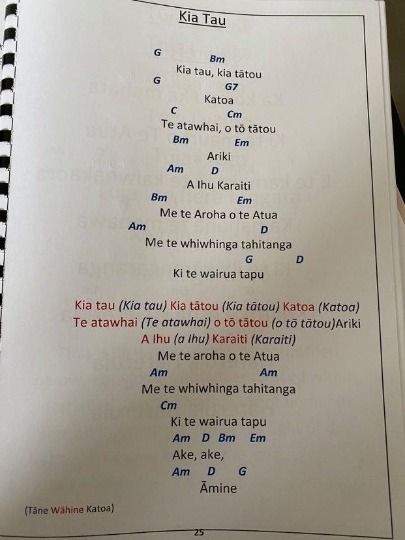 Signing up for Kapa Haka 2020 will be in Week 4 and 5 of Term 1. Any boys and Girls from Year 2- 6 are welcome to join for the first half of the year and then towards the end of Term 2, we'll run auditions for 35 spots in the Performance Group which will run for Term 3 and 4.
The performance group will be made up of 12 boys and 23 girls as that's the number of uniforms we have.
Check out some pictures and video footage of our performances so far
Kapa Haka 2019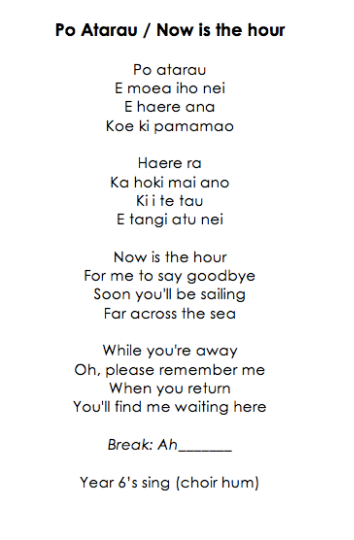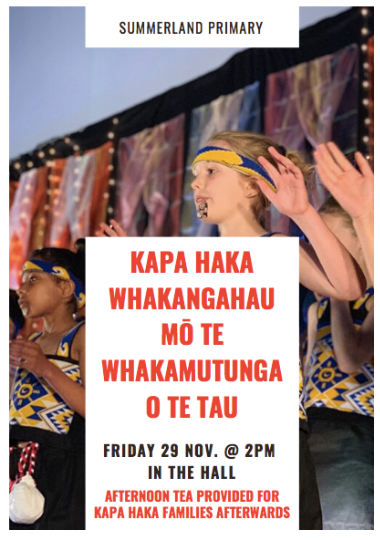 4.11.19 On Friday we had our annual noho marae in the school hall. The main purpose of our sleepover was to put in some serious practise for our upcoming Kapa Haka celebration on Friday 29th November. We only stayed from 5pm on Friday until 8:30am on Saturday morning and in that time we put in about 4 hours of practise! And when we weren't practising we were playing, laughing, eating and watching a movie :)
3.9.19 Today we started learning a new haka which we will perform as part of our Celebration line up in Term 4. Rather than learning about the haka from our two leaders (Whaea Mel & Pera), we were blessed to have Dante and Joe come and show us how it's done. Now we know exactly how to 'bring it' when performing Tika Tonu. Thanks for coming guys....and with only 2 minutes notice! We're determined to do it justice when we perform next term
28.8.19
Here's a video from a parent/teacher of our Wednesday morning session of the cultural showcase. To say we had fun is an understatement. We're so excited to do the night show tomorrow. Kei te hiamo mātou. Kei te whakahī mātou! And a huge shout out to Jason, Trinity's Dad for coming to accompany us and take our performance to the next level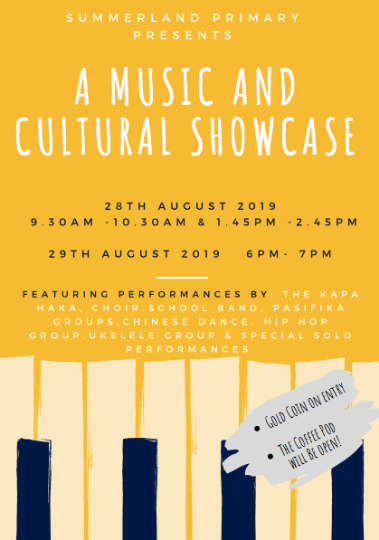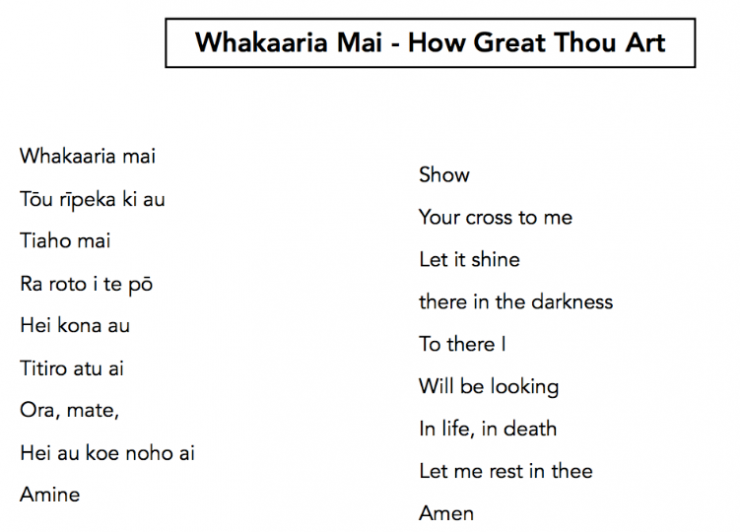 3.7.19
A performance group (about 35 tamariki) will be chosen in early Term 3 to continue on with Kapa Haka until the end of the year. All other students will have completed their commitment to Kapa Haka for the year and will receive their cultural certificates.
For those who are invited to be part of the performance group, we will continue to learn songs and have several opportunities to showcase our talent....at 2 cultural shows in August, a whānau hui also in August and the West Auckland Cultural Festival in November. We'll be our best to fit in a noho marae (sleepover) too! That's what we've got in the calendar so far but there may be more added!
Above is a song, Whakaaria Mai that we have on the agenda to learn in the coming weeks, as well as Kapioioi which you can scroll down to see below.
31.5.19
We have decided to also learn Hareruia in Term 2 as a choral piece. We did this about 3 years ago so it's familiar to some of our older girls who were in the Kapa Haka back then. When it's sung strongly and with feeling it's such a beautiful song so let's make sure we do it justice !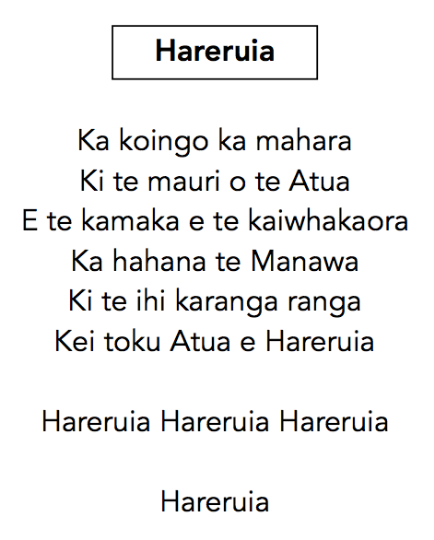 5.4.19
The Kapa Haka group for 2019 is our largest ever with 92 students signing up from Year 2-6. This year we practise every Tuesday during lunchtime and perform at pōwhiri, farewell assemblies and other special gatherings. During Term 3 we will invite committed and passionate kapa haka students to be part of our performance group and these children will go on to be part of the Henderson Intermediate Cultural Festival in November (in full costume)
As with previous years, we learn E te Ariki and Utaina and then each term we learn a new action song. Our first song will be Toia mai which will be taught us by Aasiyah, Faith and Ella who learnt it when they performed in another kapa haka group in April.
In Term 2 we will also teach Senior Boys and Girls the haka 'Tika Tonu'.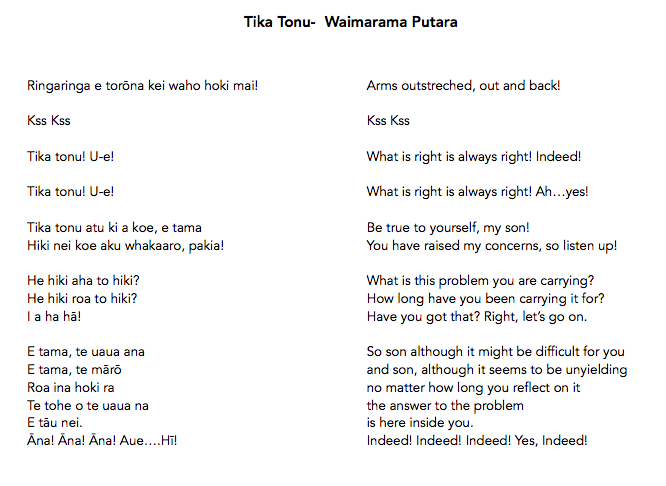 2018 Kapa Haka
This is our small kapa haka group who meet for a practise every Tuesday afternoon. We have learnt two songs together.....Whakarongo Ake and Ehara i te mea. Our first performance was last week in assembly and we will also do one of our songs at the Henderson Intermediate Cultural Festival at the end of the month.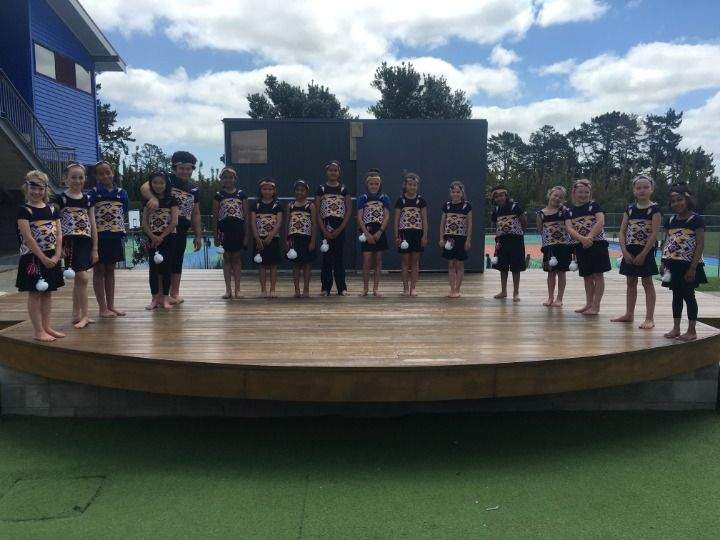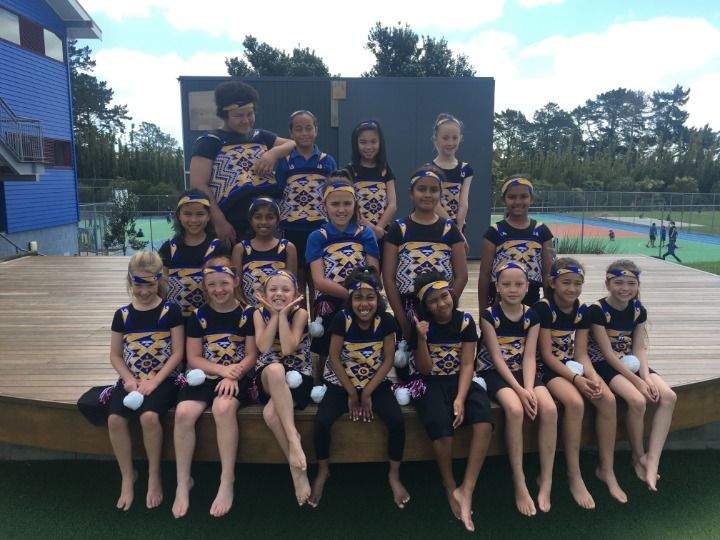 On Friday the 26th of October we had a kapa haka sleepover in the hall. We played games, created our own pepeha display and practised our waiata. It was a lot of fun to play, eat and SLEEP at school!
Tēna koutou e hoa ma. This is our term 4 whole group waiata.
I know this video is a bit difficult to see, but it most closely matches the actions we're going to learn and perform for this waiata.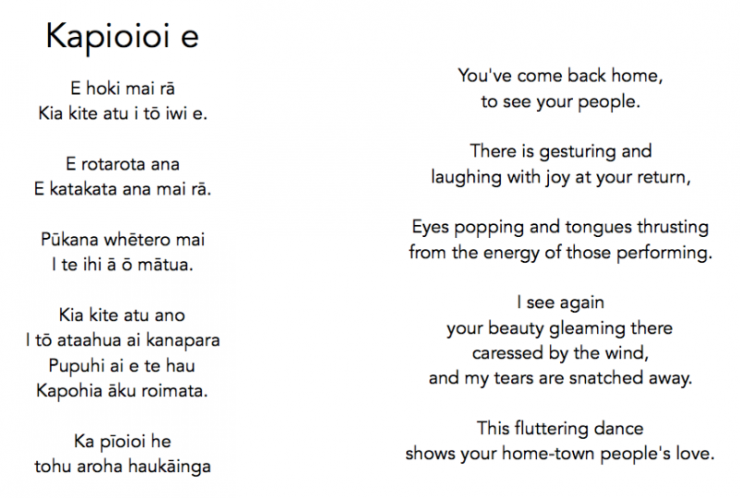 The waiata below is one that the small kapa haka group will learn with their own actions.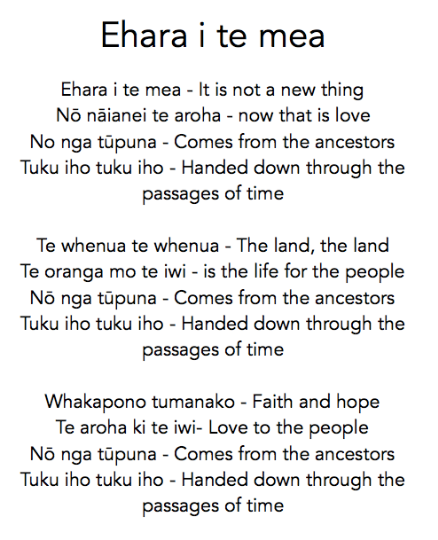 Here are our Term 3 songs. All Kapa Haka will sing 'Kua mutu rā ngā mihi e' and a small group will learn 'Whakarongo ake' and make up their own actions.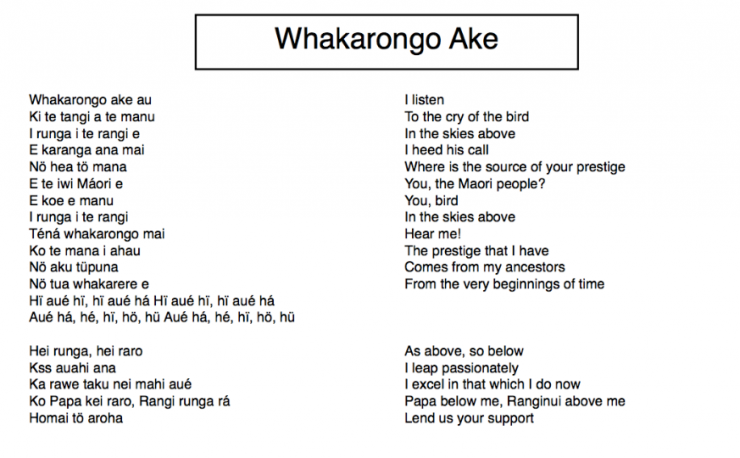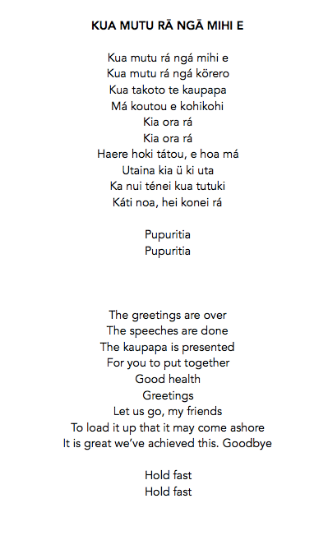 Our new whole group song for this term is 'He Honore'. The lyrics are a bit further down the page so please practise them. It's a very short song/karakia so we should be able to sing it really well without any mumbled words. Just below is a youtube link of how we will be singing it. Above is the sing language that a few people will learn and stand to the side so everyone can see them.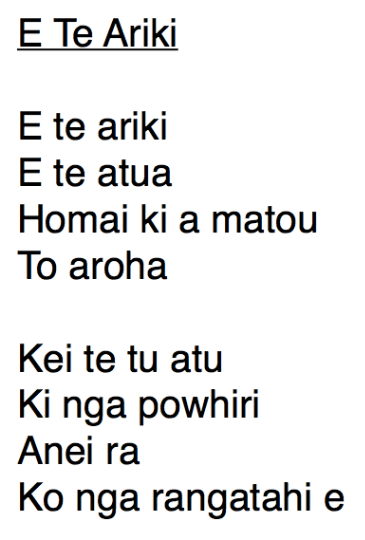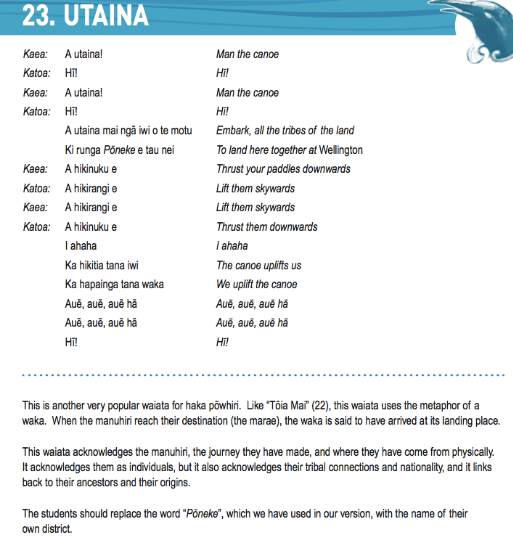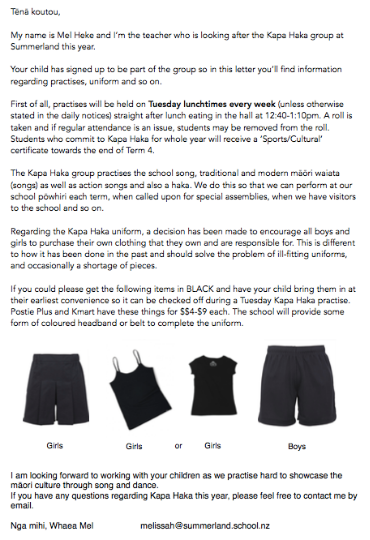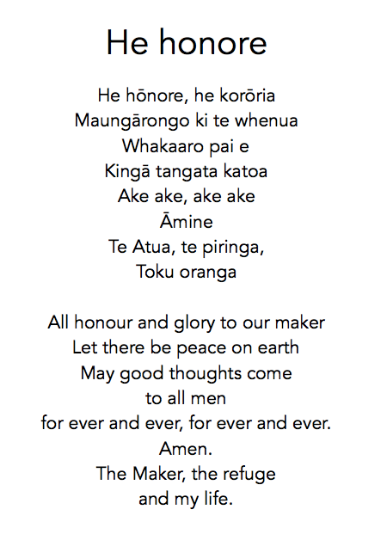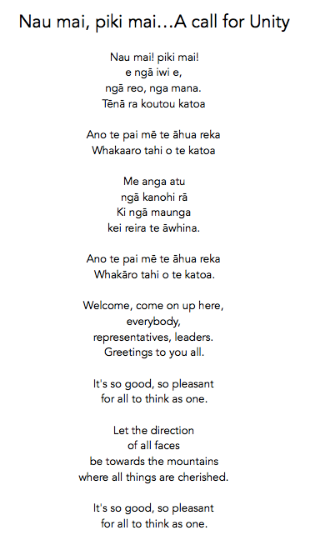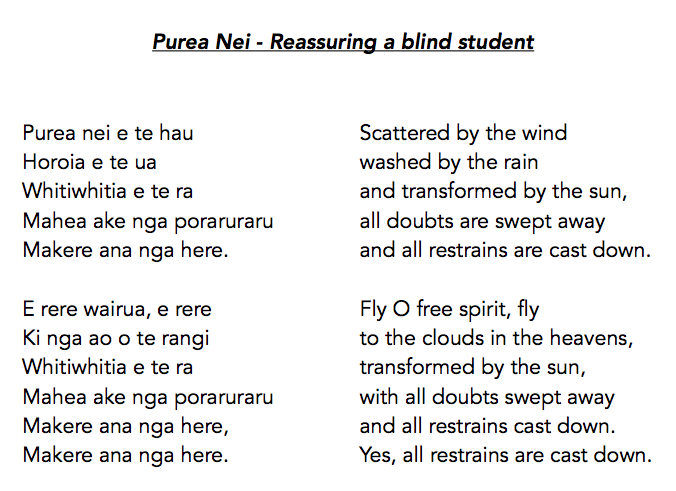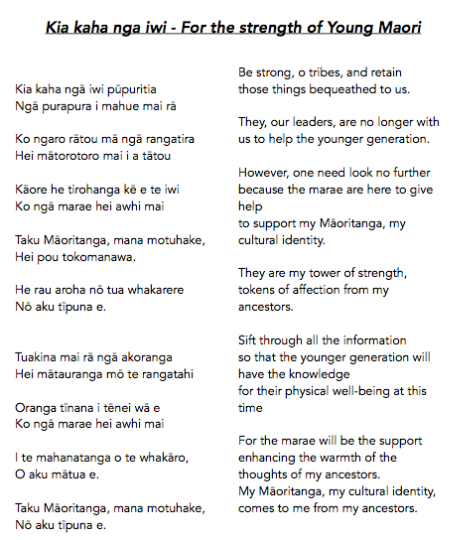 Tena koutou e hoa,
This year we're going to have a senior girls poi group. So far we've made our poi and learnt our first song. Watch this space for when we start performing :)
Nga mihi, Whaea Mel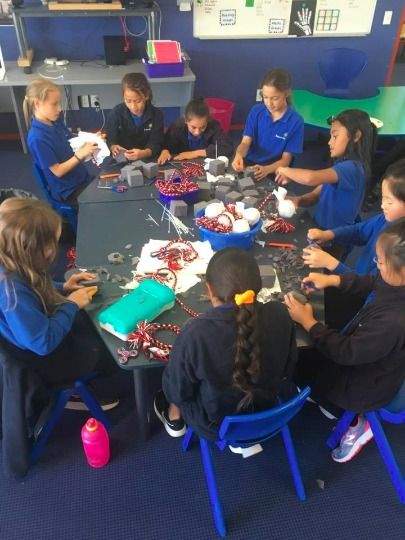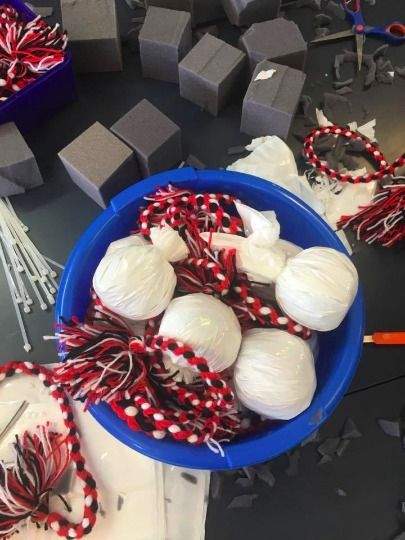 Summerland Kapa Haka 2017
Kapa Haka this year is lead by the amazing and talented Mrs Landon with the assistance of Whaea Heke. We practise weekly and love any chance we get to perform at assembly and at the Powhiri each term (a welcome to new students and families to Summerland).
What we're learning
Last week we had a kapa haka sleepover. We practised our songs and then we did some group activities. They were things like filling in a whakapapa tree, a maori vocab challenge, and buddy reading with Maori books.

Then we had food which was pizza, hotdogs and chips. We also got to have juice and icecream.
We put our pyjamas on and set up our beds. Of course we brushed our teeth too!
We watched a movie which was Finding Nemo and then we all fell asleep.
In the morning we had a yummy breakfast and played on the playground.
When our parents came to pick us up, we did a performance of all of our Kapa Haka songs.
'I loved the sleepover because it was so exciting to watch the movie and sleep at school' Lexi
'I loved it because we got to have ice-cream. It was so yummy' Rida
'I loved having chocolate ice-cream and it was fun because we got to play games' Aleena